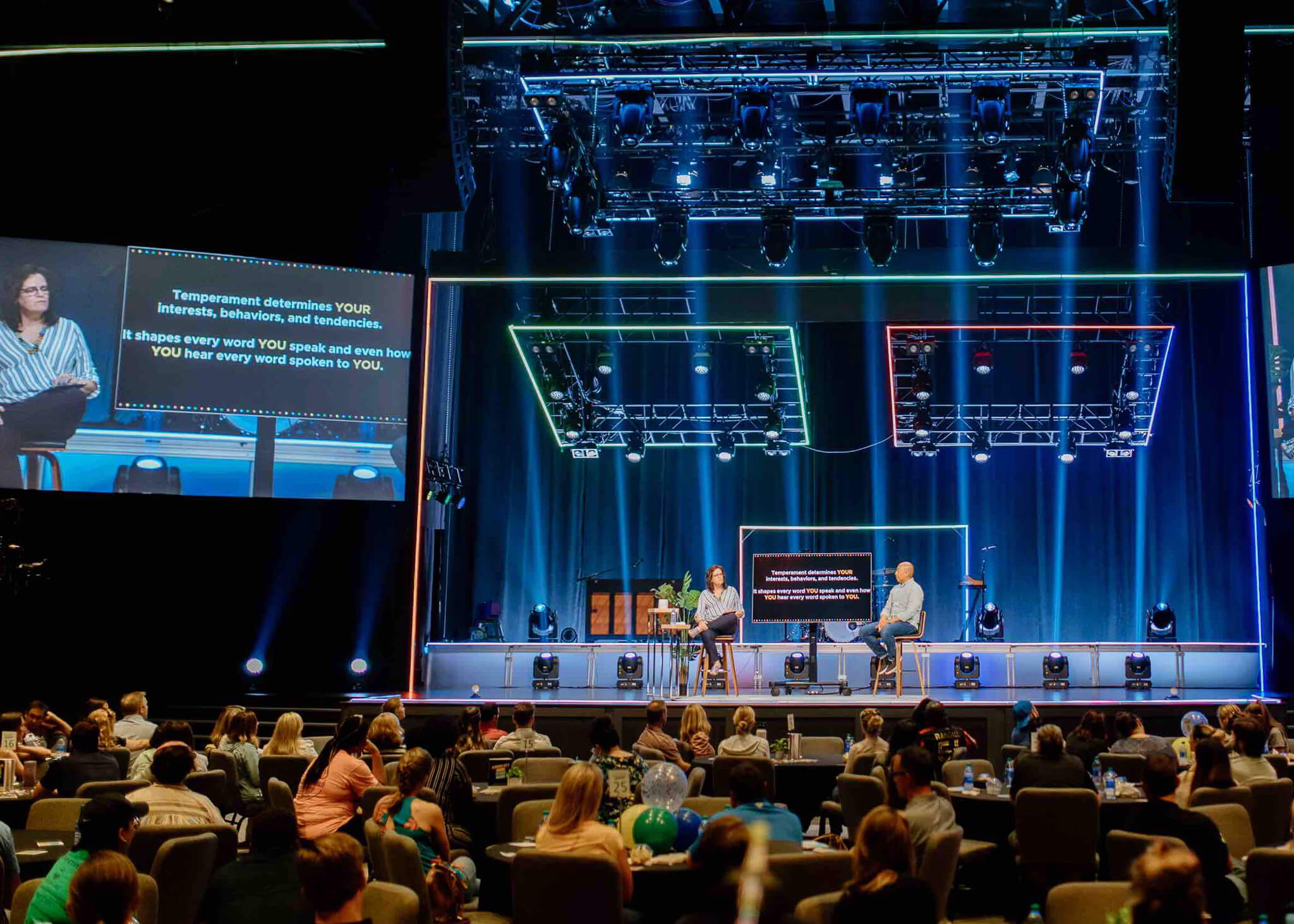 A Ministry Win Three Years in the Making
In 2019, the Eagle Brook Church Executive Team worked together through a six-part video study called I Said This, You Heard That. They likely didn't realize what a profound and prolonged impact the material would have on their ministry.


The study, from author and communication coach Kathleen Edelman, marries human temperament and one line of Scripture that has the power to change every conversation. The Eagle Brook Executive Team found the study so helpful that they invited Kathleen to speak to them in person at their next meeting. And gave her the mic at an all-staff meeting too.


The next year when it was time for the Eagle Brook Groups Team to launch new short-term groups, they knew one study that would be a guaranteed home run—I Said This, You Heard That. It was indeed a home run. As short-term group members experienced the study, the language of the four temperaments popped up everywhere. The material, it seemed, had become part of Eagle Brook's culture.


So in the fall of 2021, they invited Kathleen and her team back to Minnesota. She once again spoke to the entire staff, then took the training one step further by conducting a special session just for the 80 or so folks who were managers. This 90-minute supervisor training focused on some of the current tensions Eagle Brook's leaders were navigating within their teams and was declared "the best supervisor training we've ever had."


Kathleen shared her wisdom with a wider audience during that visit as well, as Eagle Brook hosted an in-person evening event for parents at their Lino Lakes location. But the few hundred parents in attendance weren't the only ones who got to benefit from the material. Eagle Brook's leaders made the savvy decision to record the parent presentation, which was then shared digitally with all the parents at their other locations. (So smart!)


If you're keeping track, that's more than a half dozen ways a single organization leveraged this material. They've returned to it again and again over the course of years in various formats with many different audiences… Could your organization benefit from that kind of content?


Our team can help!

Raise your hand (virtually—we can't see you from here) and we'll help you get started imagining all the ways you can use this versatile material.