As the Executive Director of Family Ministries, Kendra Fleming oversees all family ministry areas—from birth to college—across all eight Atlanta-area campuses.
Kendra has been the person at the helm as family ministries pivoted online during the pandemic, connecting virtually with tens of thousands of students. Recently, she chatted with Jessica Duquette, who leads the NP Resources team, to share how she has led and what she has learned from this unusual season.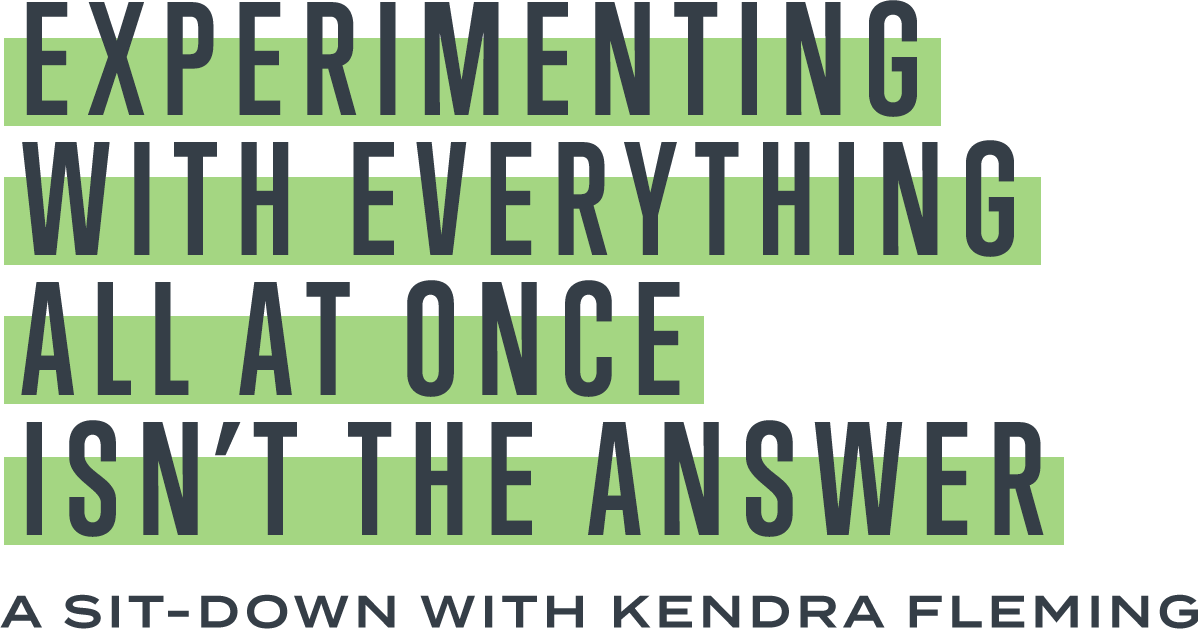 Kendra, let's go back to the earliest days of quarantine. What was your initial approach to creating a church-at-home environment for our littlest attendees, and what have you learned since then?
Once the initial shock (that we were closing the church) wore off, we started off simple—with a "use what we have" approach. It was the obvious first step. For instance, once a month we put on KidStuf, which is a live show for parents and kids to learn together about a big idea like honesty or forgiveness. We film each KidStuf show, not to be edited or shown on-screen, but purely for us to play back later and figure out what we could have done better. So, we thought if we could clean up that video a little bit, maybe it would work. It was definitely a departure from our usual bar of excellence, but families sat down and watched together!
It turns out, this season is teaching us that our standard of excellence may be too high at times.
Another way we repurposed previous work was to take advantage of some of the leftover giveaways we had in storage—like our poster about wisdom. We used social media to say, "Hey, anybody want one?" People gobbled them up! We ended up creating a digital version so people all over the country could have access to it.
That said, one of our key learnings early on was that trying a bunch of things too fast just overwhelmed people. The transition into homeschooling, video conferencing, and limitless screen time was hard on families. Everyone was inundated with things to do or watch from home, and it was easy to get lost in all that noise. We learned that if we tried too many things and sent too many messages too close together, people tuned us out. It didn't matter how great the content was if no one was watching it.